Dr. Alex Stanley

General Dentist Columbia, MO
Columbia Center for Dentistry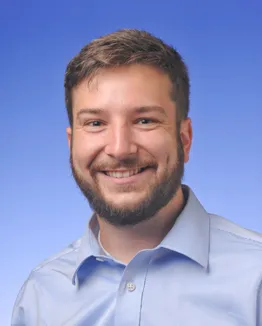 Dr. Stanley is a friendly and dedicated general dentist based in Columbia, MO. Dr. Stanley's mission is to provide high quality, comprehensive dental care in a safe, comfortable environment. He values the trust of patients and seeks to have them make informed decisions in all aspects of their dental care.
Dr. Stanley grew up in Chesterfield, MO, running track and cross country and graduating from Marquette High School. He completed his Bachelor of Science degree in 2014 at Brigham Young University in Provo, Utah, and earned his Doctor of Dental Surgery degree in 2018 at the University of Missouri Kansas City School of Dentistry. Dr. Stanley continues his education by training with new technology, attending regional dental conferences, and taking continuing education courses.
In his free time Dr. Stanley loves to spend time with his wife Autumn and play games and read books with his five children Pearl, Drew, Isadora, Ben, and Zac. His hobbies include reading fiction, drawing comic strips, and playing guitar. Dr. Stanley has a keeshond dog, Miso, two cats, Coraline and Howl, and a black velvet chinchilla named Philip aka Pip.
"For Your Dental Health and Happiness"